Have you ever checked out
Craftgawker
? It's basically an eye-candy festival of crafty items from Etsy, Artfire, blogs, Flickr, or pretty much anywhere crafty images can be found. One of my
SATeammates
mentioned it on the
SJA forums
, so I decided to submit some of my work to their site. I quickly learned that they are very picky about the quality of the images that they feature, but after doing some editing two of my photos were accepted to their site!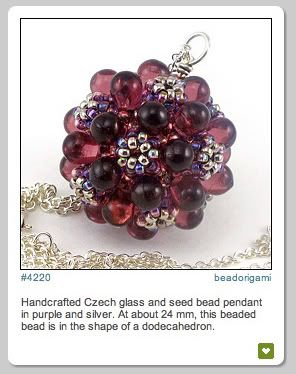 Both of these pendants are available in my Etsy shop.
Have you ever perused the work on Craftgawker? If so, how do you like it?