You might remember the
post
I made about this design earlier this year. I began designing this beaded bead with the goal of using larger 6 by 9 mm Czech teardrop beads instead of the 4 by 6 mm drops that I usually use. The resulting design is so fun to make! I could easily make a half dozen of them in an afternoon without getting bored. As I mentioned in the previous post, they work well as both necklace components and as solo pendants.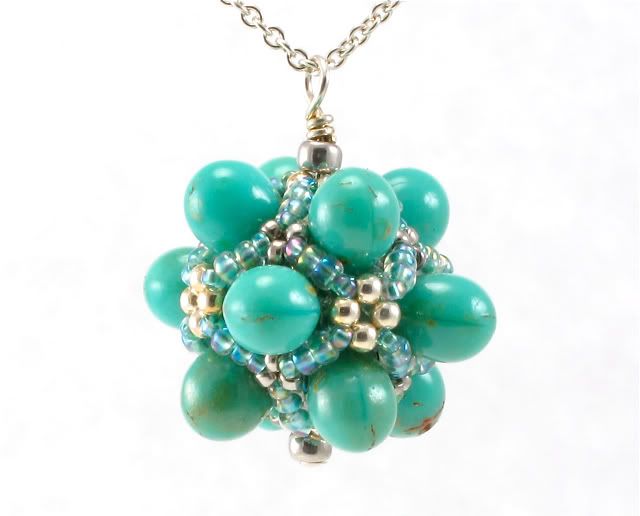 I incorporated these pearl Balloon Boxes into a pearl-themed necklace. The focal is the 5-fold version of this design:
I couldn't bear to sell this necklace, so it became a mother-of-the-bride gift for my Ma :).
As always, I'd love to see your own Balloon Box beaded beads!